28th Annual Chef Culinary Conference
Hosted annually by UMass Dining, the Chef Culinary Conference delivers industry-expert talks, culinary demonstrations, live workshops, and exclusive brand sneak peeks. Join us June 5-10 as leaders discuss food through nutrition and sustainability while creating the future of culinary.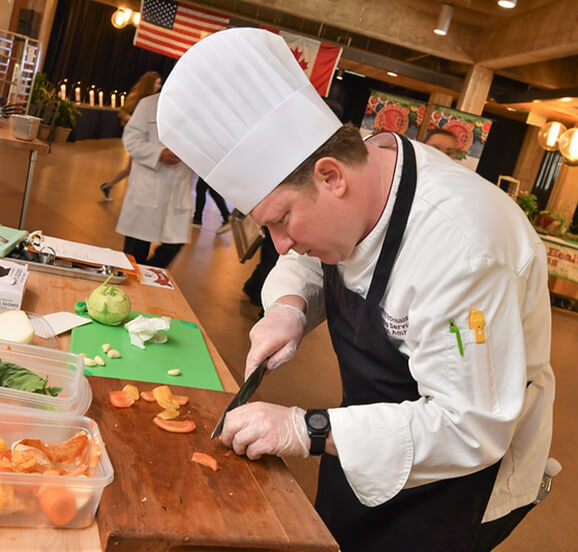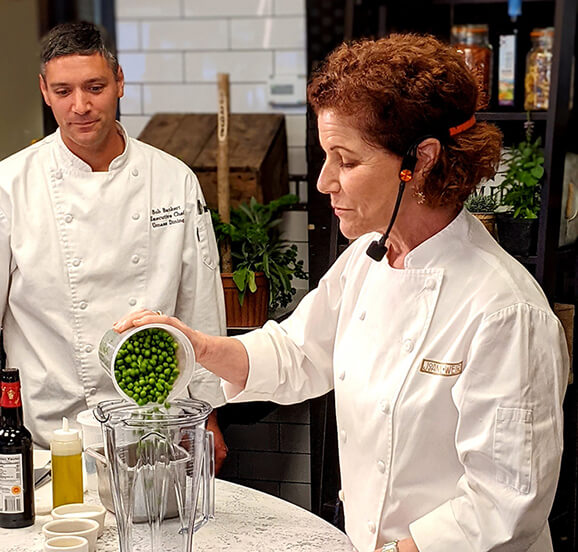 Innovate, Elevate, Celebrate
Food matters. Our ultimate goal is to create a greener, healthier, and more sustainable food future for our customers. With that in mind, how can our food offerings take taste, health, sustainability, authenticity, social valves, climate change and value into consideration within campus dining? We will tackle that and more in 2022 as we innovate with solutions, elevate actions and celebrate accomplishments by working together.
Testimonials
Read what past attendees have to say about the Chef Conference
"The UMass Chef Culinary Conference is one of my favorite events of the year! The conference provides cutting-edge insight on the latest trends and macro forces impacting the food industry and college dining, bringing together a wide audience from C&U, food industry executives, thought leaders and incredible chefs, making it a fantastic networking opportunity too."

− Marie Molde, trends analyst and registered dietitian, Datassential
"The Taste of the World conference at UMass brings new inspirations for culinary innovations, menu diversity, and healthful ideas each year. I always mark this event on my calendar!"

− Stuart McAllister, Vice President of Sales & Marketing
"I've attended many conferences throughout my culinary career but few stand out as much as the Chef Culinary Conference at UMASS-Amherst. Created by visionary Ken Toong, the event delivers not only exceptional content and insight by leading and renowned experts but it's also a rare opportunity to cook side by side with influential chefs and make valuable connections. Whenever I've been able to participate, I've been inspired by so many new ideas and energized by all the richness of flavors, food and fun that are the hallmark of this conference."

− Chef Mai Pham, Star Ginger Restaurants
"My team and I have been participants for over 10 years of The Taste of the World Chef Culinary Conference. It's a hands on event where you learn exciting world cuisines from chefs who teach you the preparation of dishes that are bold flavored, healthy and sustainable utilizing many local ingredients. The hospitality of the UMass staff is top notch which makes the whole conference one that is reasonably priced and a great experience for all college and university food service professionals."

− Craig Mombert, Davidson College